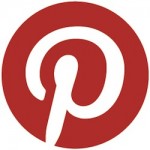 Pinterest is the latest arrived in the social media competition. There are many social media sites  facebook, twitter, google plus, digg, reddit, etc, already in the field and many will say that there is no room for another one. I believe that there is always room when there is innovation. Pinterest is a pinboard style social photo sharing, and it was launched in 2010. In 2 years, according Huffington Post, it is already the third social network, behind Facebook and Twitter. Not event Facebook had such a great start when it was launched.
If you like the way Pinterest is working, I have great news for you. Apptha released a Pinterest Template for WordPress. I think people love Pinterest so much because it is easy to add your content: you have only to select the image and add a title. In few seconds you post your content to the world. I am so excited about this Pinterest wordpress theme because now we can build a pinboard that looks and works like Pinterest for every topic. What will be to have a WordPress related pinterest-like website so you can post your content related to wordpress or to find news and articles about it ? I bet it will be great. 
You can use this theme and use it on any WordPress installation. It is just that easy. WordPress installation takes less than 2 minutes. Installing a theme takes less than 1 minute and you have your Pinterest like website.
The layout of the template is table-less and it works great in all browsers. It is fluid and will match the screen resolution of the computer where the page is rendered. The design is simple and it will make your website to load faster, but the main advantage of the simpleness is that it works for any topic.
The pinned images are distributed in 5 columns. If the website is opened from a computer with a lower resolution, the website will automatically change to 4 column display. This is achieved only with CSS techniques. A great feature is the newsletter box from the top, which will enable you to get the email addresses of your visitors.
You can view a demo of pinterest theme here. The template will automatically re-size images to fit the layout. Under the images, there is the title of the image and an optional description.  When you scroll down, more images are shown using AJAX.
You can make all changes required to run it from the administration panel. Settings like logo, texts. analytics code, favicon, etc, can be changed from the admin panel. You don't need to make any changes to the html or php code of the website.
What you can do with Pinterest theme:
Give people the ability to recommend great images related to your topic
Build a pinboard with great content from your industry
Take advantage of a fastest growing social media site
If you want to top your niche, build a pinterest like website now. Do you remember digg ? If you search the web you will discover how many digg-like websites are created for every topic. Digg is history now, Pinterest is the moment. If you are the first to build a pinterest like website for the topic you want to lead, you can earn a lot of money. You can buy Pinterest wordpress tempalte for only $59 .
---
Disclosure: Some of the links in this post are "affiliate links." This means if you click on the link and purchase the item, I will receive an affiliate commission