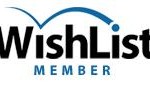 WordPress is no longer a blogging platform. Now you can do almost whatever you want: real estate listings, social network, social bookmarking website, product presentation website. The most important is that you can do all of these with ease, because the wordpress community reached the maturity and there are all kind of plugins that will let you to drastically transform your wordpress into whatever you may think of.
I will show you how you can build a great membership website using Wishlist plugin.
Wishlist is a mature plugin that have been improved a lot since the first version. If you have something valuable that you want to sell to your users: a product, access to a tool, access to a forum, private consultations, you need a membership website that can handle the customers, payments, expiration dates and much more. Wishlist is the perfect plugin for this.
What you do is to only install it and to configure the membership levels, payment options ( works with paypal and clickbank so far ) and restricted content.
Main features:
Unlimited membership levels
Simple installation. You don't need a fresh install of wordpress.
Free, Trial or Paid payment options
Sequential content delivery
Control restricted content
Login pages redirection
Wishlist is a quick solution to start selling subscription on any website. If you have a lot of visitors to your website that come to read your content you may start thinking to give some "premium" content to those who want it. From my experience, subscriptions are the best way to monetize a website. Advertising is going down: the number of websites built is increasing and advertisers will give less money that they were used to, the crisis teach them that they can't throw money so easy. Affiliate marketing is good but you still have to provide a lot of quality reviews to earn good money. Direct advertising and link sales are very hard because the only thing that matters is the pagerank and there are a lot of webmasters that game the pagerank and they can sell links very easy, which will make it hard for you to do it.
If you set up a subscription based membership website, and you sell subscription for 9$ with a 1% conversion rate, you earn 90$ for every 1000 visitors to your website. How much advertising and links you should sell to make the same money  ? If you have a quality website people will pay for your tools or your content. Apply the freemium strategy and start cash in.
To accomplish this you need Wishlist.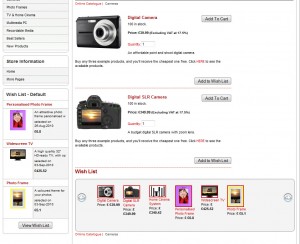 ---
Disclosure: Some of the links in this post are "affiliate links." This means if you click on the link and purchase the item, I will receive an affiliate commission