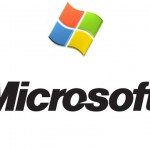 Change is a good thing. Actually, let me prequalify that "when you are ready to make a change". For many Windows Live bloggers, this is a sad day. You have done a great job maintaining your blog but all good things must come to an end. Microsoft is officially ending its Live Spaces Blog program but they are giving you 6 months to transition your blog to WordPress. Yeah! Here is the good news – if you are accustomed to the interface of Windows Live Writer, it will still work with the WP platform. Here is the bad news – your Live Spaces modules, albums, lists, and other features will not import into the online version WP. If you are using a self hosted version, there may be available WordPress Plugins that will act as a replacement for the modules you are losing from the Live Space migration.
Your first step in the migration process is to backup all of your data. If you skipped past that last sentence, please reverse to the beginning of this paragraph and read the sentence again. Windows Live offers a download to PC feature. I am not a Live user so I do not know if this file is readable with a standard HTML editor so you may want to read the source code and copy the pages to a text editor like Notebook (Windows) or Text Mate (MAC). As an alternative, you can create a new WP account and copy / paste the source code from each blog post to your new WP site. Good news is this gives you post by post control, bad news is if you have a large site, post by post backup can take a long time.
From what I could gather from the FAQ migration from the Windows Live website ( For a complete FAQ, please visit http://windowslivehelp.com/thread.aspx?threadid=8105174a-0041-44a4-b101-b4837355fea9 )
Migrated old posts will retain their original layout and content.
Once the move is initiated, your Live Spaces site will be disabled (So Backup First).
Drafts will NOT be moved so be sure to post them before you initiate.
Modules will not move.
Hope you aren't too attached to your theme because it won't be coming with you.
You have until March 2011 to move your blog or it will be gone forever.
Live Spaces and WordPress are very similar so your move should not be entirely traumatic. Both blog platforms also allow customization of their design, static content, and others. While you may not be able to produce an exact replica of your site, you can get something pretty close.
This blog post has been provided by Specialty Answering Service. Specialty is a nationwide answering service. They provide complete outsource solutions including live chat, telemarketing, and call center services.
---
Disclosure: Some of the links in this post are "affiliate links." This means if you click on the link and purchase the item, I will receive an affiliate commission