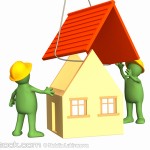 WordPress is about setting up a website with minimal effort and in the shortest time possible. Advanced features can be added trough plugins which most are available free of charge at a click distance. The content can be added trough a great interface. Practically, anyone can make a website with wordpress.
The problem starts when you want to modify the layout and the design of the website when you don't have a clue about html or css. This is the point where most people block and can't get further. When you set up a website you want the information to be displayed in the way you want. This is easy to achieve if you know some web programming, but id you don't there is no shortcut. While learning HTML and CSS is not a valid option because it takes time, you can hire a web developer who can make the website to look in the way you like. In the end it will cost you a great deal of money but it worth because you will have the website you wanted.
If you don't have more than 500$ ( in the best case ) to pay for a wordpress web developer then there is an option for you too. With Pagelines 2.0 Platform, you can build the theme you want without any html and css knowledge. You can change everything from your administration panel, in a visual way. You can set the width of the area where main content is displayed, you can set the number and width of the columns, you can drag and drop boxes with custom content anywhere in the site, you can change the visual aspect of them and much more.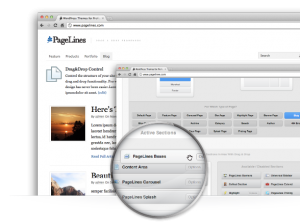 For many, this is a dream that comes true. Even when you work with a front end developer, you can't get everything in the way you want, because if you propose a change the developer will say that it will not blend with the other aspects of the design. This change can be important to the final outcome, and other changes can be figured out after you see how it looks. You convince the developer to do it but he will charge extra for any change. With pagelines, you can make live changes and see which is the outcome so you can decide what you do next.
A licence for Pagelines Platform Pro costs $197. Any decent programmer that you can work it will ask for at least 500$ to work on your website. Usually, a freelance programmer asks for 15-20$ per hour, which means that with 500$ you can have 25-30 hours of work. In this time frame you can do only limited changes to the design and you can waste both money and your time, while you can pay 197$ and take advantage of a great wordpress drag and drop platform, access to their store ( plugins and other tools dedicated for the platform ) and full dedicated support. You can get pagelines platform from here.
---
Disclosure: Some of the links in this post are "affiliate links." This means if you click on the link and purchase the item, I will receive an affiliate commission