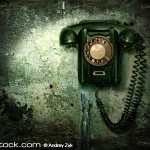 The contact forms are needed for every website and i can trully say that it is the most used type of plugin ( except Akismet ).
The number of developed plugins for wordpress has grown a lot this year. At the end of 2009 there was about 7000 plugins in wordpress plugin directory and now they are almost 12000. This is a substantial rate. With this great number  you really need to search for the best option.
Which is the best contact form plugin in wordpress ?
What you expect from a contact form ?
Simple to use so you can add a simple non-customized contact form in seconds
Secured so you won't be attacked by spammers
Greatly customizable so you can blend it with your theme design.
I know a wordpress plugin that can do all of the above in a very simple way: only working in your administration panel. It is Contact form 7.
In seconds you can add a default contact form with name, email, subject and message. You will get a shortcode that you can enter in every page or post on your blog.
It is spammer safe and you can customize the look as you want. If you know html you can arrange the fields in anymanner you want.
Click here to download Contact Form 7.
---
Disclosure: Some of the links in this post are "affiliate links." This means if you click on the link and purchase the item, I will receive an affiliate commission