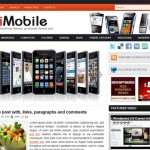 Searching for a good wordpress theme is not hard, but it is a very important step when you want to start a blog or website with wordpress.
The problem is that there are so many themes that it is very hard to decide. There are so many that you are never convinced that the theme that you're looking at is the best. You hear in your head: "if i search more i will find a better one". This is searching for the perfect theme and it is not a good habit. You can spend many days searching but you will never find the perfect theme. You have to see it working, customize it, blending your content into, only after that you can say that you've done the right decision.
You should set yourself a time limit and just decide, anyway you can change it later if you don't like it anymore. The idea with wordpress is that you can start a website right away and you can tweak later. You don't have to make everything look perfect from the beginning.
Because I have to install wordpress on many websites every month, searching for a good theme just got into my routine. It is a step where i don't want to spend so much time, but I want to use that time at maximum.
First I write down my requirements, what i need from the theme, and the topic I need it for. Then is the searching, i look at many themes and make a shortlist. I start to make that shortlist smaller and smaller until i have to choose only between 2-5 themes. I ask some friends to help me make my mind, to choose a winner.
When I make the shortlist I keep the themes i've found interesting for later use, so I have some starting point when i search for other themes. I include them in the new shortlist so i can make up my mind. If a theme is nice i don't have a problem using it again on other website i make.
What i want to share with you is that lately, i keep choosing the same theme for more and more websites. It depends on the topic and target, but there is a theme that fits almost everything. How could it be so ? I've found the best free theme ?
I like the theme, it fits most of my websites and it looks nice. Is very customizable so i can just change the images and it is looking changed but professional.
That theme is iMobile. It is free to download and it has all features that a premium theme have. Advanced customization, featured post slider, and many others. Just change the header image with something to describe your website and it will look great.
So if you're looking for the perfect theme then you should really try iMobile. Maybe it is the chosen one. Download iMobile for free.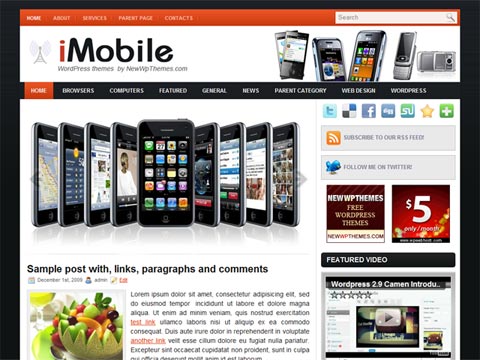 ---
Disclosure: Some of the links in this post are "affiliate links." This means if you click on the link and purchase the item, I will receive an affiliate commission