Well as time has passed, so have advances been made in all fields of activity. Since dwelling in the past is 
quite a rough way to live your life, time to get a reality check and look at what today's BEST WordPress themes are.
This edition focuses mostly on the themes that could be life-saving if you find yourself in a dire need of a theme for a presentation website or anything similar.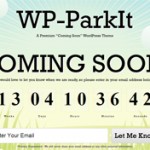 1. WP-ParkIt
This is a fully customizable countdown theme quite useful if you are planning on opening a Count Down site for different events. It is visually stunning as it is but as I have pointed out before, it can go even further.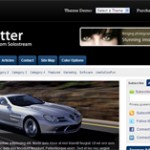 2. WP-Chatter
WP-Chatter is colorful, modern-looking WordPress Magazine theme that offers multiple layouts and options, all of which are easy to change via the built-in control panel. It can be used as a simple blog, a magazine site or a news site.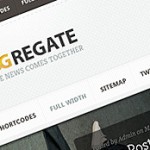 3. AGGRegate
Aggregate is a great WordPress theme useful for all kinds of portfolios, online galleries and generally every kind of presentation website. It features a very nice slider and it allows you to add images in almost every possible slot.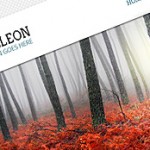 4. Chameleon
This is quite a simple yet very complex theme as it allows you to add a good bunch of information a sort of a small area making the information very compact yet also easy to read and understand.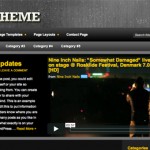 5. Amped
Amped is a very nice  theme that allows for a great customization of the menus. You can add tons of categories and sub-categories without getting overly too complicated and without going into a whole bunch of code.
6.  DeGusto
This is quite a nice WordPress theme that features a great looking slider and could do great as a review site for all kinds of things. It is kind of dark but that is what makes it so visually stunning.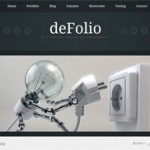 7. DeFolio
This theme kind of goes hand in hand with DeGusto. They both pretty nice and unique sliders and they both display the posts really well. The only thing that this theme has more than DeGusto is that it comes with a lighter color.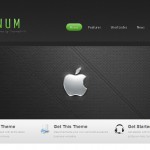 8. deSignum
This is a really good theme in case you need one for a site that has tons of articles posted as it displays them in a really awesome manner without getting them too overly complicated and it features a nice slider to boot.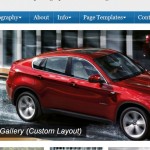 9. Polaris
Now this theme is THE theme you should be looking for in the eventuality that you want to create an online album. The posts are added pretty normal but what is exceptional about this one is the slider that it features. This slider is quite a capable one being able to show high-res images and everything in their full eye-popping glory.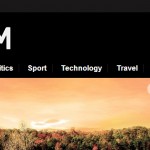 10. Magazinum
Last but not least we have Magazinum. This theme is pretty similar to Polaris although it has a slightly darker tone. It is great for reviews of any kind because it basically allows you to do everything you want. The effects are all and all quite smooth and eye-catching.
Well this concludes our top and I hope it has been illuminating and has aided you in finding some things you might have never stumbled upon otherwise.
---
Disclosure: Some of the links in this post are "affiliate links." This means if you click on the link and purchase the item, I will receive an affiliate commission