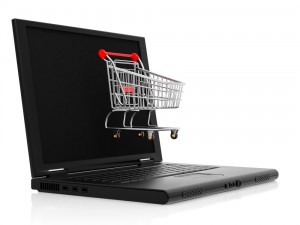 Whether you own an online business or want to start one in the upcoming year, you definitely will want to keep an eye on some of the top eCommerce trends for 2011. With their success in 2010, consumers are expecting to see more of the following things.
1. Price Loyalty
If you want to gain customers, you need to offer your products at the right price. People will no longer pay top dollar for items when another vendor is offering the same product, or a comparable one, at a lower price. With the lightning quick speeds of search engines, it takes consumers only seconds to find the best deals.
2. Co-commerce
For those who don't know, co-commerce gives product control to the customer. For example, the site Zazzle.com allows the shopper to select every component of a shirt, from the fabric to the cut to the color.
3. Video Marketing
Getting a marketing campaign to go viral can take one of two things: hard work or luck. Regardless of whether your company becomes the next top video on YouTube, more consumers are finding out about great companies through video marketing.
4. Mobile eCommerce
With smart phones becoming more common, consumers are beginning to expect their favorite websites to jump on the mobile bandwagon. Web sites designed for mobile access load faster and are easier to navigate on smaller screens.
5. Personalized Currency
Have you seen the influx of companies offering "credits"? Facebook, online gaming sites, and other ecommerce businesses are offering ways for people to earn credits for virtual goodies. In some cases, credits can actually buy real merchandise.
6. Personal Shopping
In an emerging trend, known as push shopping, consumers join subscription-based networks that push particular products based on each consumer's individual taste. Sites pioneering personalized shopping have teamed up with celebrities, such as Kim Kardashian, to promote certain lines.
7. Off-line and On-Line Integration
Some companies, like Wal-Mart, have been in the game for a while. Others, like Pier 1, were in the game, got out of the game, and are back in the game. Companies offering integration often find ways to pair their brick-and-mortar stores with online shopping. With some, you can order a product online and pick it up at the local store.
8. Tweets and Social Networking
With the explosion of social networking, most ecommerce companies are creating social network profiles of their own. Through sites like Twitter and Facebook, companies are able to offer promotions to fans, get feedback on products, and connect with the people buying their products and services. Some companies are even using social networking as one component of their customer service. Have a complaint? Tweet about it and see how quickly you get a response.
9. Targeting Groups
Costco and Sam's Club have made a niche selling in bulk, and that's the principal behind group buying. Websites can sell more products to a large group and offer a discount because they are selling larger quantities.
Whether you're a business owner or a consumer who enjoys online shopping, these top eCommerce trends for 2011 can provide some interesting ideas to consider. There are classes, and even degree programs, dedicated to technology and ecommerce. This trend isn't going anywhere any time soon, so it would be wise to take advantage of its benefits.
---
Disclosure: Some of the links in this post are "affiliate links." This means if you click on the link and purchase the item, I will receive an affiliate commission