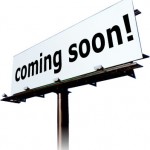 WordPress is one of the easiest tools you can use to begin a web site. That is why you should use it to build some of the easiest web sites to get to rank in the google search engines. The idea behind placeholder sites, or what I like to call "weeder sites" is to create a funnel of web sites that will help you realize which ideas for web sites you had were good and actually can become something, and which ones probably weren't so good.
What is the Point of a Place Holding Site?
Place holder sites can be a very valuable commodity for people that want to test out many ideas at the same time, but do not have the time or money it takes to stop everything that they are doing at the moment and begin working on new projects. A place holder site's main objective is to simply get indexed by Google and gain domain age – two very important parts of SEO.
The first thing you should do before creating as many place holder sites as possible is do all of you keyword research. This is because the most important part about these place holder sites is that the domain name must be an exact match for the key word. This is because Google puts a lot of weight in the domain name in terms of how they rank that web site in their search engine. Your domain name should be a keyword phrase 2-4 words long and it should not be a very competitive term (if all you are doing is trying to get indexed into Google then of course the domain name can be whatever you want it to be, but if you want to use this "weeder" system then keep paying attention). The more competitive the term the lower you will be ranked in the search engines for that term. Research as many of these terms you can, start out with say 30, and if you really want to see some magic then up that number to 100.
Creating Your Place Holding Sites
A place holder site does not require much. All you will need to is upload a simple word press theme onto your domain name to begin. After that you want to make sure that you write about 600 word of densely keyword phrase populated content and you should include 2-4 sub headings. As for links you will need about 5-10 back-links, which can all come from easily obtained free link directories, and you will need to link out to some authority web sites. You should link out to big web sites like Google, Bing, and DMOZ and you should also link out to two web sites that are the authority on that topic. Remember that your only goal is to get these sites indexed as quickly as possible and to start aging them. You should consider adding some Google analytics to see how much traffic you can pull from these simple sites
Start The Weeding Process
All you have to do now is sit back and watch. You will be amazed at how well some of these simple place holder sites will start to rank, although some of them definitely will not be doing as well as others. Each keyword phrase will vary on how Google treats them in its search engine, but if you can create a mass of these place holder sites, you will be able to weed out the ones that do not show any potential of being able to do anything in the rankings. For the ones that start ranking on the first page, you can imagine what will happen if you start to build them out a little bit! They will be at the number one spot at no time – and the best part about it is that by the time you build them out they will already have been aging for a long time!
So using placeholder sites is like automating the SEO process and has a lot of SEO benefits. It allows you to get the maximum results with the least amount of work and it allows you to do so without quitting your day job or whatever it is that is making you money for the moment. You use place holder sites to find out which of your ideas actually has potential to work out, because an idea must stand the test of time to be a good one.
---
Disclosure: Some of the links in this post are "affiliate links." This means if you click on the link and purchase the item, I will receive an affiliate commission