WordPress 4.0 has just launched today, with new post, media and plugin management interface improvements. Why I am really excited about this is that a lot of people I know complained about the WordPress post editor because it was not real wysiwyg or because it is hard to embed videos or other media. For someone who is making a full time income by writing, this is very important. Switching from visual to text editor and back many times so you can embed a video is frustrating.
In the latest WordPress release, you can embed youtube videos, tweets or other embedable media only by inserting the link into the visual editor. More,  you can play the video directly from the editor. Also, now the content textarea will expand as your content grows, so you won't have to scroll inside, letting you focus more on your content.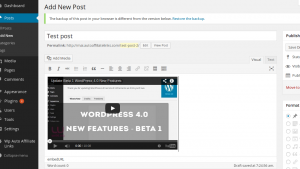 Another area where WordPress was criticized is the plugin manager from WordPress. In WordPress 4.0, there is a new plugin management interface where all the information about the plugins, including reviews is available.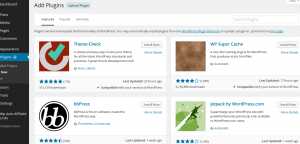 Media library manager was also improved. Video and image management is now much easier with the new AJAX interface.
---
Disclosure: Some of the links in this post are "affiliate links." This means if you click on the link and purchase the item, I will receive an affiliate commission