Because people have gone so crazy for YouTube these days, everyone is trying to get the most of her or his viral experience. Whether it is to download these videos onto the computer or to try and pull a live song onto their MP3 player, there are no shortage of practical uses for the YouTube generation. Of course, YouTube doesn't make many of these functions available through their site.
If you are looking to make the most of your YouTube experience, then you are in luck. The Internet has a wide array of places you can go to solve any problem that YouTube throws at you. Here's a list of problems and practical solutions online.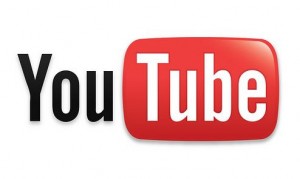 Downloading YouTube Videos to the Computer
Sometimes a video is so good that you want to bring it home with you. With the YouTube Downloader you can put the viral video of your choice directly on your computer. This application makes the process so quick and painless that you are likely to fill up your hard drive in no time.
Watching YouTube in HD
Sometimes video quality is so good that you can't bear to think of losing that quality just to watch the video on your computer. Keep HD allows you to watch the hottest content on viral in stunning HD quality. There is nothing quite like watching a film or video in fantastic HD.
Taking Audio From YouTube
Sometimes you hear a live version of a song that you wanna blast in your car. A rare live tune that good cannot be ignored. Using an app like VidtoMP3 will take the songs and put them into an MP3 file on your computer. Then you can take that song anywhere you want to go and you won't need internet access to do it.
Putting YouTube on Smartphones
Plenty of smartphones these days have the capability of watching YouTube, but few can rip those videos and put them on your phone for keeps. Cupish.com is a site that will take those videos and put them into MP3 or MP4 formats so that no matter what smart phone you have, you can always store the hottest viral videos into your memory card.
Downloading on FireFox
Firefox is one of the hottest web browsers around, so it would make sense that there would be an add-on that would allow you to catch the best viral content on your hard drive. It also can convert them to MP3 format with the use of an add-on. So if you use Mozilla Firefox, you need to get Video DownloadHelper.
Researching YouTube
If you have the time on your hands to narrow down a search, then the Time Tube application is right for you. It will help you organize your YouTube findings so that you can spot trends and see how fads have helped shape the viral community.
These apps are available so that no matter what YouTube throws at you, you'll be ready with a solution. With these apps, viral just got a whole lot more exciting. What YouTube apps do you use? Write a comment and let us know.
---
Disclosure: Some of the links in this post are "affiliate links." This means if you click on the link and purchase the item, I will receive an affiliate commission