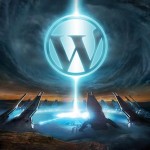 The WordPress development team announced that WordPress version 3.1 first release candidate is out. Among the features changed/added/upgraded are:  internal linking, post formats, ajaxified admin, user admin and many others. It seems that this upgrade bring more features than the move to 3.0 .
After beta 1 and 2, 700 bug reports and tickets has been resolved, but there may be also problems that may appear after the fixes after the beta testing, this is why we have to wait some more time for the official release.
I hardly wait for the day when my wordpress admin panel will say: "WordPress 3.1 available for download".
---
Disclosure: Some of the links in this post are "affiliate links." This means if you click on the link and purchase the item, I will receive an affiliate commission