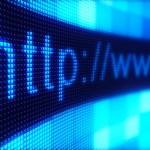 Ten years ago small businesses were constantly being told they had to get a website. Let's be honest they were right, depending on who's stats you read, over a billion and a half people use the internet everyday so having that web presence is essential. So you've got your website and you're watching your conversions trickling through so you can put your feet up right? Unfortunately it's not that simple, you may have your website, now it's time to dress it up with these other must have items.
Blog
Your website needs a blog, no matter what industry you work in or whether you're selling a product or a service or even if you're a not for profit organisation you need a blog. The internet is becoming more and more interactive and engaging and your blog is how you keep your brand, your site and your company up to date. Although your blog is an extension of your website, it's not your website. Your blog is not there to sell your products or services (that's what the site is for). Use you blog to show your customers and potential customers that you're an authority in your industry. Talk about industry news and what's happening, talk about your staff if they're doing something interesting, challenge an existing view point, anything to show you know what you're talking about. Blogs are a great way to build brand reputation and keep your clients up to date.
Video
Everyone's talking about online video at the moment and it's a great medium to help out any website. The search engine results pages are becoming more blended every day. So many searches are returning your standard list of websites but also relevant images, related news, shopping products and videos. Technology is making us impatient and people can't be bothered to sit through pages of text if they can just watch a five minute video. Not only does adding some video content to your site increase you chance of appearing in the search engine results pages, it's also going to keep your traffic on your site for longer and make that traffic more likely to come back. No matter what your site is about there's always something you can add a video about. You could do an interview with the director or CEO on how the company was founded, an interview with a leading figure head in your industry, a practical demonstration of your products or services or even video testimonials.
Social media
This is one to watch out for, it has a wonderful habit of sucking hours out of your day and it's strangely addictive but when used properly it can be a tremendous boost to your online brand reputation. The social media to start with is going to be Twitter, Facebook and YouTube but there are thousands of social sites and tools out there to play with. This idea goes back to the principle that the web is becoming increasingly interactive and these social sites are a great way to interact with your audience. One of the most common mistakes especially with Twitter is to simply try and get as many followers as possible but like all things internet, it's quality and not quantity you want to focus on.
Web Analytics
Most businesses serious about their online presence will already have some sort of tracking on their site but if you don't there's not much point bothering with the rest of it. Google Analytics is one of the more popular free tools for tracking who's coming to your site, how they're getting there and what they're doing once they're there. This information is vital for managing your online campaign. For example if you can see that one of your pages has a particularly high bounce rate (people leaving the site) you know you need to do more to encourage people to stay and complete the buying cycle. It can also help you calculate your ROI, If you're spending money trying to keep a top position for a particular keyword, yet when people click on your site after searching for that keyword and don't actually convert you know there's not much value in spending time and money on that keyphrase.
SEM
This is the obvious one, if you want an online presence you need to invest in search engine marketing (SEM), whether it's SEO or PPC or just social media you want the right people to find your website. SEO (search engine optimisation) means increasing your websites natural visibility in the organic search engine listing. The practice behind SEO is far more complex than I can accurately describe in a few sentences but suffice to say it's a very time consuming and meticulous process. PPC on the other hand is a much quicker form of search engine marketing; you simply pay every time someone clicks on your site. The PPC ads usually appear on the right hand side of the search engine under the heading of 'Ads'.
---
Disclosure: Some of the links in this post are "affiliate links." This means if you click on the link and purchase the item, I will receive an affiliate commission