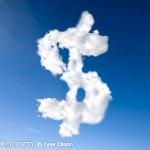 If you don't know already, hostgator provides the best hosting around. There is no doubt. The truth is that hostgator is pretty expensive compared to other small web hosting companies, but it is worth the money you pay. My blog is hosted on hostgator and it ias working great.
Tomorrow is Black Friday and anywhere on the web there will be great discounts. If you buy a hosting plan from hostgator tomorrow between 5AM and 9AM you will get 80% discount for every hosting plan you want. That will make it 1$/month for the best hosting around. This is an offer you can't refuse. Click here to go to hostgator and take advantage of this great offer.
For the rest of the day of tomorrow, the discount will be 50% off from everything. Nice Black Friday discount!
As you probably already know, hostgator is the leading web hosting provider for last few years, no doubt. On the other hand, they have the highest price rates. But they are still leading, people go to hostgator because they are the best, no matter what they pay.
For this website i currently pay 15$/month for a shared server. It is expensive compared to other prices around, but i don't care because i want to host my website in the best place. But now, you can pay only 1$ for exactly the same hosting plan i'm paying 15$.
I know that changing hosting providers is a time expensive thing, moving files, moving databases, changing the configuration files, setting the tings up, but dealing with such an offer it worth all the time you have.
Why i like hostgator so much ? They are reliable, excellent uptime ( never goes down ), good servers, good bandwidth and what is probably the most important: excellent support. You can chat with someone from support anytime and they will fix your issue in minutes.
You don't want to miss this unique offer. You don't need any coupon code for this, just go there and buy. Click here and take advantage of it.
---
Disclosure: Some of the links in this post are "affiliate links." This means if you click on the link and purchase the item, I will receive an affiliate commission