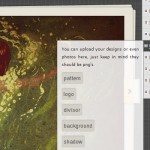 Using a wordpress theme you find on the internet for free is a great time and money saver technique. However, if you don't want your website or blog to look exactly like another hundred of blogs are looking, you might want to customize it, to make it feel unique. If you know html, php, css and you have a lot of spare time, then you can do whatever you want starting from scratch or from an already built wordpress template. On the other hand, if you do not have coding knowledge or you don't have time to deal with it you may work with the template as it is, which will lead to an un-optimized design.
If you fall in the second category, but you still want to make your owne design, there is a solution for you: WordPress Theme Generator. It is very simple to use: just select a layout to start from, and using their framework you can build practically whatever you want. You can custom your wordpress theme in any way you want, by starting from more than 1000 pre-build templates..
Using WPThemesGenerator framework, you can add buttons, sliders, logos, galleries, testimonials, portfolio, contact forms, social icons, lightboxes anywhere you want on your website. A great advantage is that the template will be exported both for wordpress or for a static website.
1000+ Pre-designed elements
New design elements added daily
Change any design aspect with an easy to use interface
50+ preloaded fonts to play with
Unlimited sidebars or widget areas
Save themes for later edition or download
Download in both WP & HTML/CSS
Always updated with the latest WP version
A powerful framework behind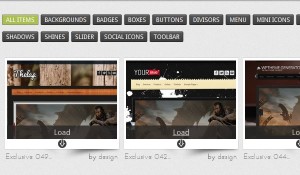 As soon as you enter the website, you can choose an existing template to start from, and then you can change fonts ( 50+ you can work with ), change images, colors and add elements ( 1000+ predesigned elements ). You can save your template for later editing and you can export it whenever you want. There is no easy way to create wordpress templates.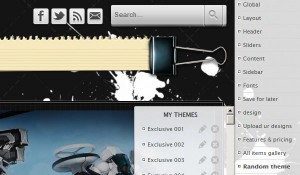 Other frameworks for wordpress will make the template hard to use outside their environment. You have to install the framework for the theme to work.
If you are not convinced, take a look at the  WordPress Theme Generator. Other projects from the same creators you might want to check: wordpress theme shock and iconshock.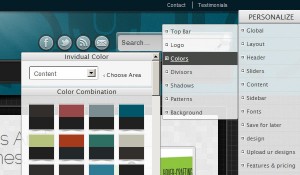 ---
Disclosure: Some of the links in this post are "affiliate links." This means if you click on the link and purchase the item, I will receive an affiliate commission