The greatest fear of webmasters, along the fear with being kicked out from google, is that you lose you website. If you lose 1 article or some work you won't mind, but if you lose everything it is a great problem. It can be the end.
Better safe than sorry. There are small chances that something bad will happen with your data, but some prevention is good.
I will tell you a simple way to backup your wordpress data very fast.
You need 2 things: Database and Files.
Files
For the files, you have to connect with a FTP client. You can use the file manager provided by your hosting company but believe me, if you want to do something fast use a FTP client.
Browse to your wordpress installation folder. The files that you want and you can't find them elsewhere are in your wp-content/ folder: modified themes, plugins, images.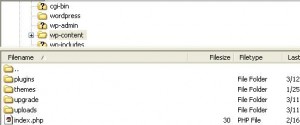 This directory is what you need, but, for avoiding any problems, you can copy the entire wordpress installation folder.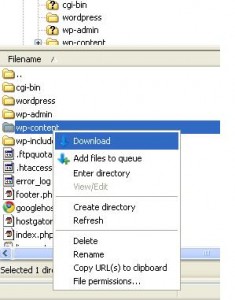 You're done with files, you have what you need.
Database
To make a complete database backup, go to you hosting administration panel, and look for PhpMyAdmin.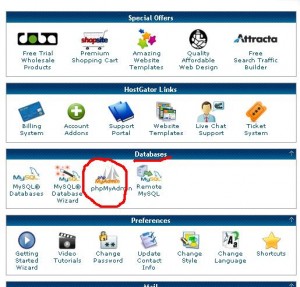 The above image is for Cpanel, many hosts are using it. You have to find database management or something like that, you used it when you created the database user and password when you installed wordpress.
In phpmyadmin, on the top menu click "Export".

Now scroll to the bottom, check the box that says: "Save as file", and press "Go".

Wait for the file to download, and you're done. Quick and easy.
If you write a post every day, you should make a database at least 2-3 times a week. Writing a post can take up you a lot of time, backing up takes only 2 minutes.
---
Disclosure: Some of the links in this post are "affiliate links." This means if you click on the link and purchase the item, I will receive an affiliate commission