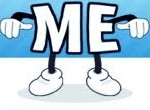 If you want to launch a website, service or product, or you simple want to get more visitors to your current website, getting reviewed is a great way.
If you are in business for some time, or you worked as a marketer for other website you know what I'm talking about. A small article recommending your product on a news website or forum can bring you thousands of visitors. Compared to other advertising methods it is cheaper and with more benefits.
The visitors that are coming to your website after you have been reviewed on a blog are far better than visitors coming after clicking an ad: they know exactly what your product, website or service does, they know what to expect and if they clicked means they were impressed and interested by the review. There is a higher change that they will register on your website, or signing up for the newsletter, or buying your product.
To get quoted on other websites is not so easy. If you are just starting out it is practically impossible unless you have a revolutionary products and you have friends at newspaper sites or popular blogs. But for a product to be considered revolutionary it is required to be used by many users that understands the benefits of your product and to start spreading the world. To achieve this you need good advertising.
But there is still a way for you to make it trough. You can have a sponsored review, to pay a blogger some money to review your product and write about it on his blog. There are several ways to do this, find good blogs related to your product and ask them if they would like to write a review on their blog in exchange with some amount of money, or, use a dedicated website for sponsored reviews: ReviewMe.
ReviewMe is a pretty popular website, there is a great change you already heard about it. After you create your advertiser account you can browse trough their blogs database to find suitable bloggers to write a review about your product. When choosing the blogs make sure they are relevant to your product or service and very important, make sure the website have a community around and most of the visitors are loyal visitors who read every post they write.
How can you check if a blog have loyal visitors and not mostly one-time visitors that come and go ? Well, a good sign are the likes, shares, tweets and comments. If people visit a blog regullary they tend to take more actions on that blog: shares on twitter, likes on facebook and comments.
Well, if you really want your website, product or service to be popular one day you should create an account and start looking for blogs at ReviewMe.
---
Disclosure: Some of the links in this post are "affiliate links." This means if you click on the link and purchase the item, I will receive an affiliate commission