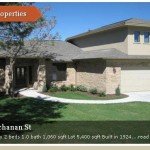 I am aware that the real estate segment is down right now, but this don't mean that there is not space left for real estate websites. People were used to spend a lot of money to get the right house they didn't cared if they spent tens of thousands of dollars only for agencies to find the house in their place.
Now, the things are different, people want to search more to find a house and they don't want to spend money on real estate agents. This is why they look at Internet as something agent-free way to buy a house. This is why a good real estate theme can get you into business very fast.
Making a real estate website on wordpress ? You will say that it is not so easy because wordpress post-pages style is a lot different than a real estate listing website. That is not true, what is different is the interface to add a very detailed description for every listing based on house characteristics.
The guys at templatic made a great job and you can have a real estate website with a simple interface to add new properties in few minutes. All the work is done and you can customize your own tags.
The theme have a very simple name: Real Estate Theme and you can download it from templatic.
Here is what you get with your theme:
Users can add and edit properties
You can charge users to add properties
Professional design
Auto-generated maps from google for every property
User dashboard
The theme is build with the scope to let users to add and edit properties, but it is same as good if you want to add properties only by yourself.
Here is a preview of Real Estate WordPress theme: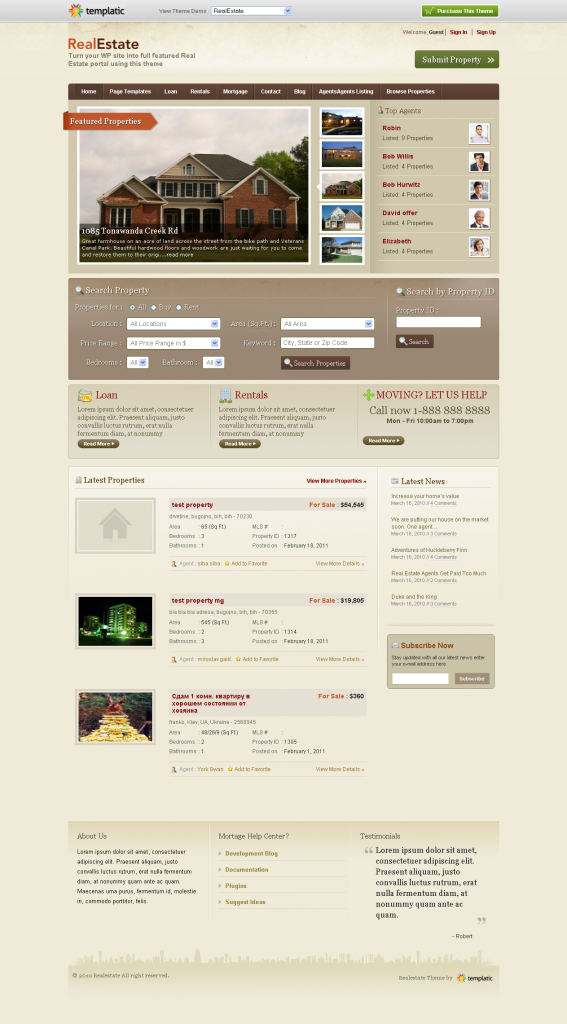 ---
Disclosure: Some of the links in this post are "affiliate links." This means if you click on the link and purchase the item, I will receive an affiliate commission