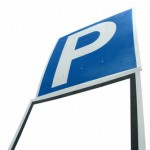 While i was browsing the web to find a good theme for a website i work on i stumbled on a good wordpress resource website.
I've found there a lot of nice wordpress themes built entirely by the site owner. The themes are simple, clean and you can use on any type of blog or website.
On the website are so many good free wordpress themes, making the choosing decision harder. The wordpress theme i liked the most is "hawaii sunset" . A clean but nice looking wordpress theme. A good travel blog can be hosted on it.
Here is a screenshot of the theme: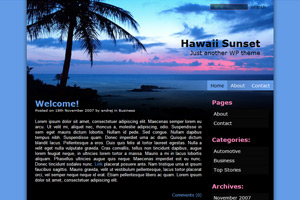 What i noticed more interesting for this website is that the website designer ( who designed all nice themes there ) is offering custom WordPress themes to us. When you are tired of searching for a good theme for a website it means you have to try another approach.
Time is money and every minute lost searching for a theme that may never be found means lost money. This is why i think it is a smart choice to avoid time losses and get someone to design the perfect theme for you.
Having someone to design a custom wordpress theme for you have many benefits. You will have as many columns as you want, the header is neither small or large, the logo design is included and you don't have to pay a lot of money to someone to customize a free theme for you that may never look as you wished.
I'm a programmer, not a designer. I am very aware of this and when i changed my wordpress theme I asked a real designer to help me. You can see the result: a nice wordpress theme that I would never think of.
---
Disclosure: Some of the links in this post are "affiliate links." This means if you click on the link and purchase the item, I will receive an affiliate commission