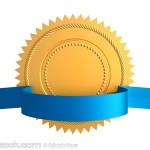 Web presence is now necessary for any sort of business. If you are a sole trader involved in the selling of goods, a manufacturer producing goods or even just a service provider, your presence on the internet is absolutely crucial in order for it to be a success. The internet has completely revolutionized the way business is conducted. It is your combination of marketing strategies that would ultimately determine if your business would survive the competition or not.
There are many ways you could market yourselves from search engine optimization to social media marketing. All forms of marketing would help you increase the user base. An advantage of online marketing is that two way communication is enhanced. It is more convenient for users to contact and provide feedback regarding the goods and services. Ultimately your business would benefit from this as you would be able to upgrade your products and services for the better.
If you have a web site then promoting it is quite easy. First and foremost you must install a blog on your website. Through this you can develop a platform where you can promote your services and build brand recognition and customer reliability at the same time. Through your blog posts you can reach out to your target audience. You can even take part in discussions on other blogs and through commenting on other blogs you can drive more traffic towards your website. It is important not to be controversial in your writing. You have to maintain a good public image at all costs. You must be original at all times and copying posts from other blogs would just damage the overall image of the company. Your writing must grab the attention of the reader. Try to be informative and to the point. Nobody likes to read huge paragraphs covering just one point.
To set up a blog on your website you can use a number of free services. Google has blogger which has a user friendly interface that makes blogging really easy even for the lay man. You don't have to have any kind of technical knowledge. Just sign up for a blogger account and start posting your text. Another known service is WordPress.Com which is the premier and most widely used blogging platform. It is free to use and can be installed from your hosting service. If you have a little knowledge of content management systems than Joomla would certainly be the best option for you as this platform provides a number of features and limitless boundaries.
Search Engine Optimization can be expensive and must only be used if desired results are achievable. Through search engine optimization your website can crawl up to Google search results and this can greatly improve the overall traffic of your website. For example if you own an antique shop and would want your web page to come on the top ten Google search whenever anyone searches "Antique Shop Denver". This can be only be done through search engine optimization and just imagine the traffic which can be generated on your website through this procedure. It is an effective method and provides satisfactory results if carried out properly.
There are various resources available online which would give you a step by step guide on how to do search engine optimization. If you are thinking of going down that road you must know that search engine optimization will consume a lot of your time and in order for this process to be a success, a little basic knowledge about computer programming is a must.
Social media marketing is another tool which has gone a long way and provided fruitful results for entrepreneurs. Promoting your brand on social networks such as Facebook has provided more traffic to websites. It is a known fact that the traffic generated from such social networks are much active than any other users.
With the emergence of YouTube and many other video sharing networking platforms, online marketing has been taking to a whole new level. Now you can advertisements your websites on such networks for free. Because of the vast amount of videos made available here, your advertisement must really stand out or it will soon be forgotten. You have a wide variety to choose from for example you can go for a public message or a normal advertisement for your product or service. Usually what people go for are ads not more than a minute long and usually contain some element of humor.
The more active you are on the internet, the more it will help you to promote your own website. Take active part in social media discussions and even forums. Sign up to forums which are relevant to your field and actively take part in the discussions there. Start new threads and post replies to the already created threads there. Only take part in a discussion if you have something relevant to say. General comments are usually frowned upon and considered as spamming due to which your account can even get banned from the forum. It is important at all times to maintain a good image.
Up till now we have been discussing all elements outside your own web domain. Ultimately when the user lands on your website, it is the overall look and feel of your website that will help in building a positive image in the mind of that user. Keep your website graphically updated. Get an idea of the current trend and make your website accordingly. Your website must be user friendly. A user must be able to navigate easily around the website and get the exact information he is looking for without spending much time. Avoid putting paid advertisements on your website. This is because they don't portray a good image in the minds of the users. If you want to put advertisements on your website then make sure they adjust well with the overall theme of the website. The content on your website must be precise and to the point.
---
The author of the above article is an expert in technical articles related to internet safety check out some of the popular articles, such as how to create virus file, trojan program backdoor,  and how to get yahoo password written by the author. These websites are owned by the author and updated frequently do visit the sites for current information and hacking tips.
---
Disclosure: Some of the links in this post are "affiliate links." This means if you click on the link and purchase the item, I will receive an affiliate commission