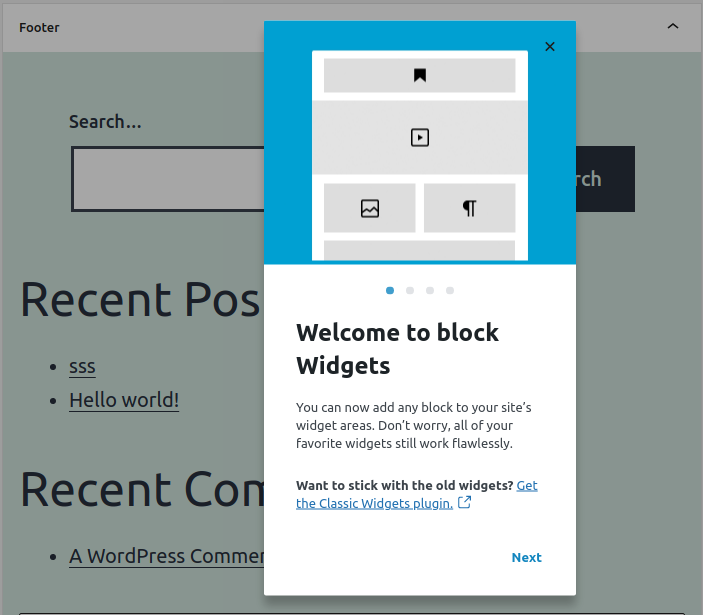 Few years ago, WordPress introduced the block editor, also known as Gutenberg editor. With the block-editor it was easy to create and edit the layout of a post or a page, adding blocks or sections directly into each page. Blocks can be builtin or created by plugins.
WordPress block editor enabled bloggers to easily add advanced features to pages and posts, directly from the adminitration panel.
With WordPress 5.8, we can use the same blocks with sidebars. Until now, we were limited to widgets. Now, we can edit the content of a sidebar in the same way we edit a post or a page: dragging blocks to the sidebar.
I think this is a great addition to WordPress and a feature many expected.
After you update your WordPress to 5.8, when you go to Appearance -> Widgets, you will see a completely changed interface to deal with sidebar appearance.

For each sidebar defined, you can add blocks, in the same way you add them on the post editor. Old widgets will still work, but they are listed as blocks.
With such updates, managing a WordPress website becomes easier and it is becoming a better content management system.